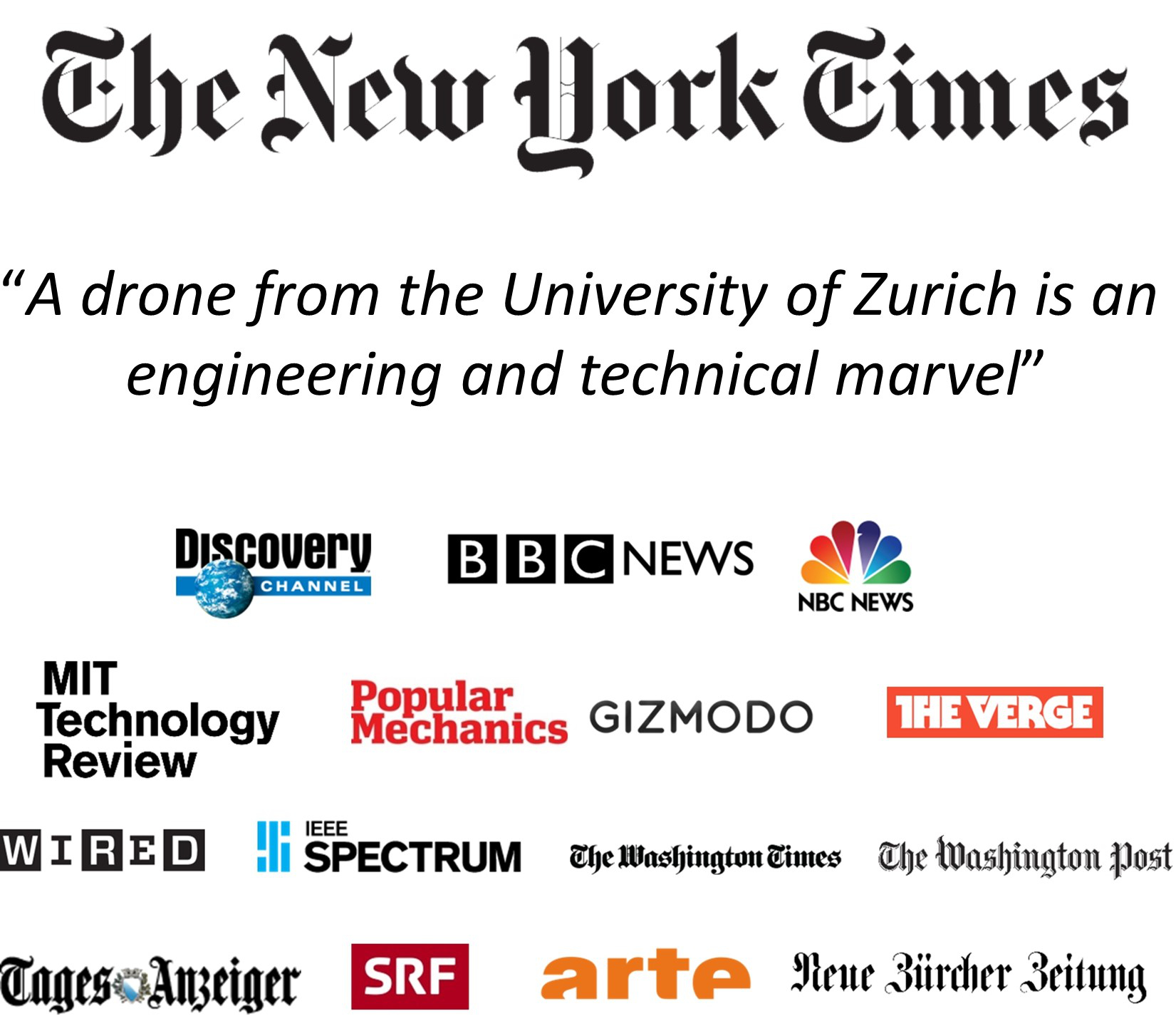 2018
2017
2016
Television
Newspapers & Magazines
Web
2015
Television
Newspaper
Web
Radio
2014
Newspaper
Public Exhibitions
Web
2013
Television
Newspaper
Radio
Public Exhibitions
Web
2012
Newspaper
Web
Video Highlights
February 17, 2017
Davide Scaramuzza talks about visual-inertial state estimation, active vision, and event-based vision at the CMU Robotics Institute Seminar Series. Abstract.
October 22, 2014
Interview with Elias Mueggler on Air-Ground Robot Teams.
October 25, 2012
Autonomous Vision-Controlled Micro Flying Robots: Davide Scaramuzza at TEDxZurich.
December 2, 2013
The Robotics and Perception Group was featured in the news programme 10vor10 of the Swiss National TV (SRF)
November 20, 2013
RPG was featured on the German-French TV channel ARTE in their science programme X:enius. The French version is available here.